News — review
Posted by Daniel Evans on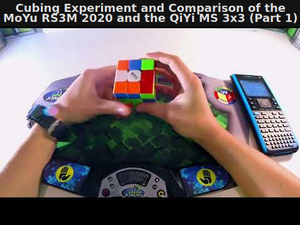 This cubing comparison may be the decider for some people who cannot make up their mind on whether to purchase the QiYi MS 3x3, or the RS3M 2020. This is part one of the experiment to decide which cube can do better under different circumstances. In this case, I wanted to see which cube would do better (solve time wise), without any cube lubrication. The quick answer to this, is the RS3M 2020. Here is the long answer. When using the same scrambles for each solve, even though I used the RS3M 2020 for the first run-through, it still had...
Posted by Daniel Evans on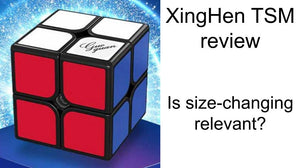 The XingHen TSM is an exciting new 2x2x2 from MoYu, it allows you to change the cubes size between 3 options: 50.0mm, 50.75mm and 51.5mm. It is a bit stiff out of the box but once you loosen the tensions and put a bit of fast lube in it, it speeds up significantly. It is nice and smooth with relatively strong magnets (probably 4x1 N50) but slightly lacking on the corner cutting. Unfortunately, it is only available in black so may not suit some people, hopefully this idea will be implemented into stickerless cubes soon though.
Posted by Daniel Evans on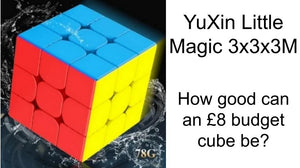 I am glad to finally get this video out, as discussed previously, the YuXin Little Magic 3x3x3 M is an excellent new budget cube from YuXin that can compete with the RS3M 2020, Meilong 3M and QiYi MS very well. I am no longer committing to a main speedcube as they all perform very well but I can see good cubers using this over much more expensive cubes, it is all down to personal preference now.