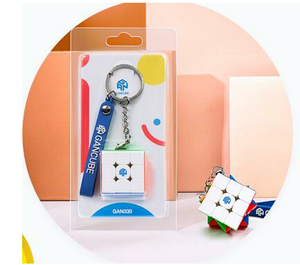 Gan 330 keychain cube
The Gan 330 is a new cube from Gan, it has a similar feel to other Gan cubes but without the customisation features and magnets, it is also just 30mm in size. It comes with a keyring attached to it so can be attached to bags and other accessories.

weight: 25.5g
Better than a fidget toy
I use this when in online meetings at work and it gets a bit boring. Small enough not to get in the way and drop in a laptop bag too.
Great item
Well made key chain that I know my son will love when he gets it at Christmas. Good value for money.
Gan keychain
I wasn't expecting much from this and thought of it more as a novelty but it actually turns quite well.
Quality little cube for on the go cubing a little stiff to start with but loosens in time