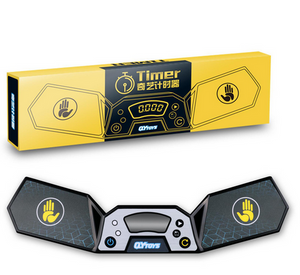 QiYi Speedcubing Timer
A timer that can survive being thrown off a cliff? The aim of the QiYi Timer is to produce a far more reliable timer and they have done pretty well at this, we have tested it pretty near the limits and so far it still works fine.
Great product
This a great product. My son loves it. Bought for his birthday and did not disappoint.
Great buy!
Bought for my son and sooo much better than using a phone for his times. Great price too. Totally recommend!!
Cool
It's quite cheap don't really like the colours but overall it's good quality and a good timer instead of using my phone as a speed stack
Epic timer
It works really well i recommended it