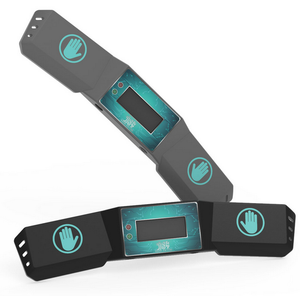 YJ speedcubing timer grey
The YJ speedcubing timer is a new timer from YJ, it is designed to perform well like the Speedstacks timers but without the high price tag. While not currently used in official competitions, it is similar enough to be used well for comp-sim practice.
great and cheap!
you can save times and not to expensive great for training for comps!
Great Inexpensive Timer
I love this timer! For £10 it does the job, you can save 3 of your times, you have an output port, AND the reset button is NOT on top, so you don't accidentally zero your score like a lot of people do on the Speed Stacks timer (what a flaw!) If you need the manual, google "yj big timer manual" and on Facebook you'll find their English version of the manual for this. Thanks Speedcubing!