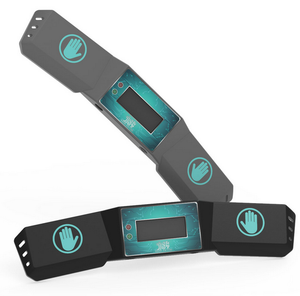 YJ speedcubing timer black
The YJ speedcubing timer is a new timer from YJ, it is designed to perform well like the Speedstacks timers but without the high price tag. While not currently used in official competitions, it is similar enough to be used well for comp-sim practice.
Really great timer
Well worth the price, the reset button is in a good place so you don't need to worry about accidental resets. Doesn't come with batteries, needs 2 AAA. Feels very nice to touch, and has little no-slip grips if you aren't attaching it to a mat. Compatible with the QiYi infinite mind map, so I'm assuming it would be fine with most other mats too.
Great service and a good product
The timer is good. It's got some nice functions, like able to recall our best times etc, and it has a nice feel.
The service from speedcubing is excellent, always quick to deliver items.
really good worth the price
very smooth light and stay put timer looks great and comes fast i think black looks better then grey but overall great timers for the cheap price