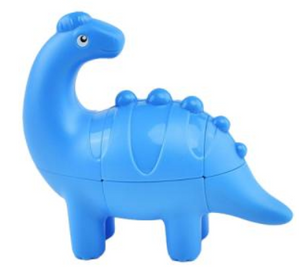 FanXin Diplodocus dinosaur puzzle
The FanXin Diplodocus is a 2x2x3 shaped like a Diplodocus, it is smooth, stable and adorable.
Cute cube, bad turning
The cube is absolutely adorable, however the pieces rub together in an annoying way sometimes and there are some imperfections on the inside of pieces. Then my brother stole it and it popped. I don't particularly recommend this cube as it isn't the best quality but maybe that was just mine.