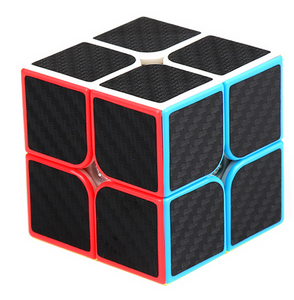 MoYu Meilong 2x2x2 Carbon-fibre
The Meilong 2x2x2 is MoYu's budget 2x2x2, this version comes with carbon fibre stickers which apparently look 'cool' despite obviously hindering the solve.
Terrible
Broke on the very first day but didn't bothered to contact the seller for £5. Does not worth the hassle
Great service, great cube
My son was really happy with the 2x2 cube and I was really happy with the exemplary service speedcubing.org provided. It really is the best place to buy cubes of all shapes and sizes.