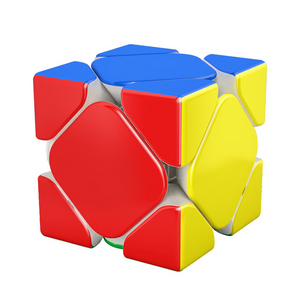 MoYu RS Skewb
The MoYu RS Skewb is a magnetic skewb puzzle that is a successor to the RS series which has seen some of the best selling puzzles in history. The RS Skewb should live up to its name sake and be an excellent budget skewb and a great choice for beginners looking to get into skewb.
Good
Very fast and easy to turn
Birthday gift confusion
Birthday gift for someone used to regular cubes. When opened they were confused how to rotate it and correct it, was still in a mess when I left.
Would recommend as something different.