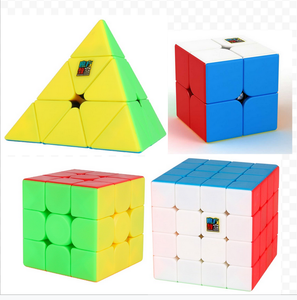 Beginner Meilong Bundle
A great introduction to speedcubing! This bundle consists of the following:
The Meilong line is one of the best value cube lines available and the series we sell at market stalls, they are designed to be fast and smooth without a high price. they are very light cubes and may be slightly scratchy out of the box but with some lubricant they improve significantly.

Good quality
Bought this set recently. I am an experienced cuber and was surprised by how good the quality is for the price.
Definitely recommend.
LaaME
This is a lame set. It's clacky and it turns terrible corner clotting is ok but I wouldn't recommend it