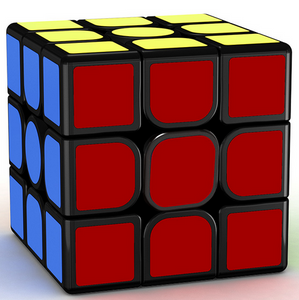 Neutrino MoYu RS3M 2020 (Black)
The RS3M 2020 is an excellent budget cube, it is the only budget cube to come with MoYu's elasticity adjustment system and performs excellently for its £10 price tag.
The Neutrino version is my custom set-up version, set-up by speedcubing.org owner Daniel Evans, a UK national championship podiummer. It features multiple lubricants and extra magnets installed in the edges to give a medium strength magnetic feel and a fast, flexible feel.

 This is the black stickered version, the stickerless version is available here