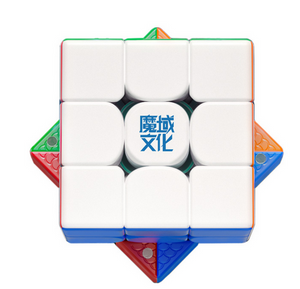 MoYu WeiLong V9 Standard
The MoYu WeiLong V9 is potentially MoYu's most popular 3x3x3 release of the year, it features a very good design which allows for some of the most flawless corner-cutting seen on a speedcube design, it is lightweight and has a smooth, fast feel that many speedcubers are going to really enjoy.
available in 3 options:
Standard (this version): features just standard corner-edge magnets
Maglev: features maglev technology which uses repelling magnets in the centre instead of springs to reduce friction.
Ball Core UV: Has standard magnets and maglev tensions but also has a ball core to allow for a smoother magnetic feel and a UV coating to improve grip and reduce scratching.