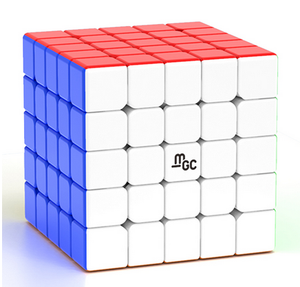 Neutrino YJ MGC 5x5x5
the YJ MGC 5x5x5 is one of the best 5x5x5s on the market, it boasts reasonable stability at a very fast speed, it is an excellent choice for any cubers looking to get into 5x5x5 without splashing out on the valk 5.
The Neutrino Version is my custom set-up, set-up by UK national championship runner up for 7x7x7, Daniel Evans.
Great 5x5 Speedcube
This is my first 5x5 Speedcube, And I own a neutrino YJ MGC 4x4.
Overall it's a great option for someone who wants a decent 5x5 but isn't that confident in setting tensions and lubing their cubes.
the cube itself it's quite fast and very controllable (the custom lube and tensioning are factors in this)- with a decently strong magnet feel
Overall I'm very happy with this as my first 5x5 speedcube - and this neutrino version is a great option