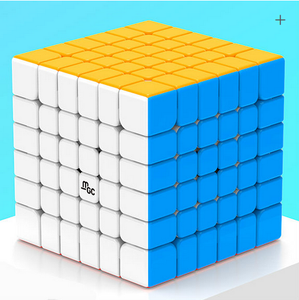 Neutrino YJ MGC 6x6x6
The YJ MGC 6x6 is YJ's flagship 6x6, since its release in 2019 it has cemented itself as the best 6x6x6 speedcube on the market according to most speedcubers. It is fast but still smooth and reasonably stable and is considered by many to be better than speedcubes almost twice the price such as the Shadow V2M.
The Neutrino Version is my custom set-up, set-up by UK national championship runner up for 7x7x7, Daniel Evans.
item weight: 175.4g
total weight: 315g
Full review: