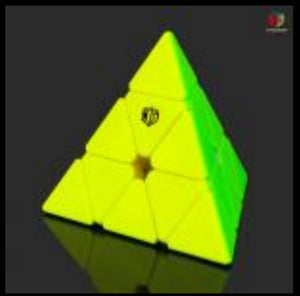 QiYi Xman Bell V2M Pyraminx
The Xman Bell V2 is the successor to the original Xman Bell which was widely considered the best pyraminx essentially since its release, there have been few challengers but finally there is an update, it remains to be seen whether it is better but it should be right?
amazing
exceptional. This pyRAMINX TURNS SO FAST AND YET IS STILL SO CONTROLABLE at the same time. i make bold statement saying that it is better than the gan but i truly believe this. i would definitely recommend this over the gan for to reasons. 1 the gan pyraminx is just too uncontrolably fast. 2 This pyraminx is £3 cheaper than the standard gan pyraminx so it saves you money as well. in conclusion you should definitely buy this cube.