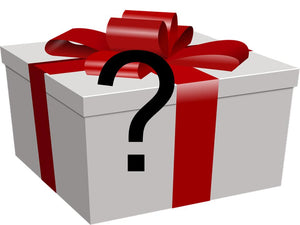 £5 mystery puzzle
The £5 mystery puzzle allows you to receive a random puzzle worth between £5 and £10. A nice unexpected surprise should then turn up in the post with a puzzle that you may or may not be able to solve, most mystery puzzles are non-WCA, some are simple shape mods while others are completely different cubes, hopefully you will enjoy solving your random puzzle
Packaging and accessory availability may vary. Please note all sales are final.
Mystery puzzle
I love the surprise idea and will definitely do it again in the future. It made my purchase exciting and I got a fun puzzle.
Good fun
The £5 mystery puzzle I received was (luckily) different to anything I've had before, so it was a nice new challenge. Decent quality item too. Very pleased.