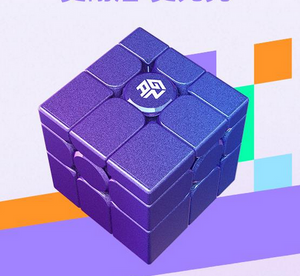 Gan Mirror M UV Coated
The Gan Mirror M UV Coated features the same design as the original Gan Mirror M, universally considered the best mirror cube on the market, this UV coated version has a UV coated exterior finish giving it a glossy feel and better grip.
If you can solve a 3x3x3 then you should be able to solve a mirror cube, the principle is the same you just look for piece depth instead of colour.
Gan Mirror UV Coated
Super smooth and magnets really help alignment to make a pleasant experience of solving this cube. Well worth the price.
why
this is probably the best mirror block that i ever tried. will make a great christmas present but who asked for a uv mirror block?