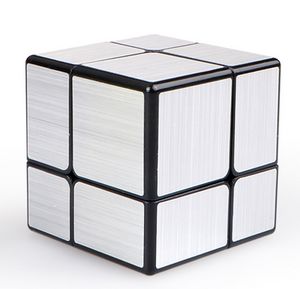 QiYi 2x2x2 Mirror Cube Silver
The QiYi 2x2x2 mirror cube is the 2x2x2 version of the mirror cube, all the stickers are the same colour (in this case silver) but the pieces are shaped differently so you differentiate them by size, this way you can even do it blindfolded without looking at it beforehand!
Love this cube
Wanted something quick and fun for the office and this is perfect. Colleagues can't resist scrambling it whenever i leave it alone!
Super!!!
Amazing puzzle to solve! Great for tricking your brain!