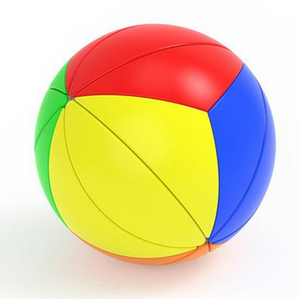 YJ Yeet Ball
The Yeet Ball is an interesting new puzzle produced by YongJun, it is a ball that moves on 4 axes, it is not too difficult but is definitely an exciting new puzzle for those wanting to try something different.
To Yeet, or Not to Yeet, That is the Question
So, yall may be wondering why I am not making a yet joke, it is because they got yeeted out the window. The Yeet Ball, that is, got yeeted through my window. Jokes aside, this cube surprisingly turns great. It basically is just an ivy cube, in a ball shape, with a weird branding name put on it to appeal to a younger audience. So now that I yeeted it at you, you should not let it fly over your head (the joke)!