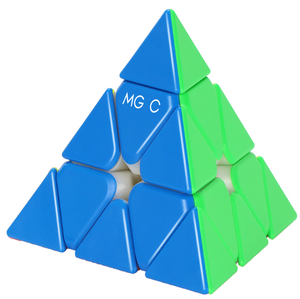 YJ MGC Pyraminx
The MGC Pyraminx is the Pyraminx from YJ's famous MGC series of mid-range speedcube puzzles, it features excellent corner-cutting, a magnet-gear system for easy adjustment and a frosted surface.
very good pyraminx
Very good pyraminx that came in very premium packaging.
Great for a special feel.
I personally love this puzzle but due to its 'convexity' I can't be certain some people would enjoy the feel of it. Very fast but controllable. Would recommend.