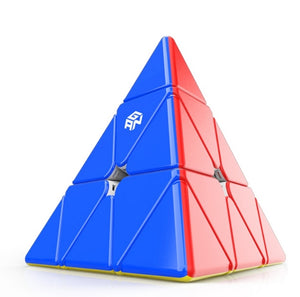 Gan pyraminx standard
The Gan Pyraminx is Gancube's first Pyraminx, it is widely regarded as the best pyraminx on the market, it is reasonably fast and very smooth and much lighter than older pyraminxes.

Great product
Another amazing product from speedcubing. Totally recommended.
good
really good for the first one I got
the gan pyraminx
personally I think it was an amazing purchase and the price was fairly low.It turns well and is really fun to do speed solves with.I even managed 5 seconds! I would highly recommend this website and the cube. I will most likely be purchasing a few other items soon and I will use this website to do it!