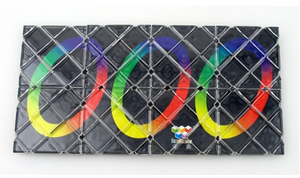 LingAo Magic 8 pieces
Many years ago, magic was a WCA event, at the end of 2012 it was removed from the events list and basically replaced with skewb. The Magic is a simple puzzle that can be solved with a series of twists.
Flimsy
Unfortunately it broke after just a few days of gentle use.