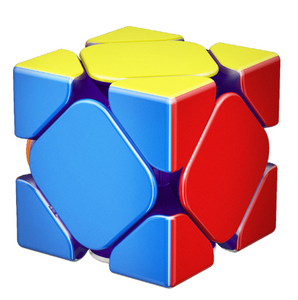 MoYu RS Skewb MAGLEV
The MoYu RS Skewb is a magnetic skewb puzzle that is a successor to the RS series which has seen some of the best selling puzzles in history. The RS Skewb should live up to its name sake and be an excellent budget skewb and a great choice for beginners looking to get into skewb. This is the MAGLEV version where repelling magnets replace the springs to make the cube faster, the standard version is available here.
Damn good cube
Needs almost no setup. The cube is fast but controllable. There is a satisfying click after each turn. Also the logo is cool.