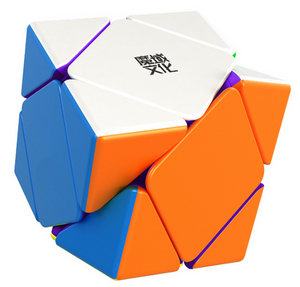 MoYu WeiLong Skewb MAGLEV
The MoYu WeiLong Skewb is the latest skewb from MoYu and is their first flagship skewb released since 2018, it features maglev technology for the first time on a skewb and has numerous adjustment features so you can set it to your preferences.
Very good
It has great turning, the case is cool, and is perfect for competitions
5* until my X-Man arrived!
This is a good Skewb but is just beaten by the concave design of the X-Man Skewb for me.
Great Skewb
great skewb but looks different to the photo - i like how it looks in real life better though!