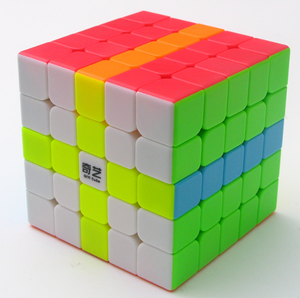 QiYi QiZheng S2 5x5x5
The QiYi QiZheng S2 is a non-magnetic budget 5x5x5 speedcube from QiYi, it is an improvement on the original QiZheng S and follows on their S2 series of budget speedcubes, it has decent stability and pops are very rare and it turns reasonably fast.
Amazing cube
For a budget cube this was amazing. If you are willing to spend more money then do as this cube is purely for people on a budget. Overall I really love this cube and will use it for a long time.