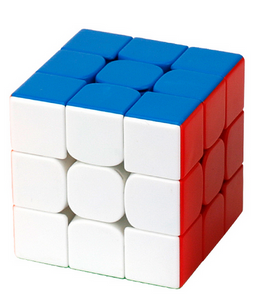 Neutrino MoYu RS3M 2021 Maglev
The RS3M 2021 features basically the same design as the original RS3M 2020 (our most popular ever speedcube) but with repelling magnets in place of springs, which have been the standard tensioning tool for years. This is the first speedcube to use the Magnetic levitation tension system.
The Neutrino version is my custom set-up version, set-up by speedcubing.org owner Daniel Evans, a UK national championship podiummer. It features multiple lubricants and extra magnets installed in the edges to give a medium strength magnetic feel and a fast, flexible feel.
Birthday present
I am very happy with my purchase, it came quickly and I had a query in which Daniel quickly assisted me. My brother is very happy with his gift and he said he will be buying from the site himself in future. Thank you very much - highly recommended
Great cube and setup
I bought this cube 2 weeks ago on the eBay page and i have to say it is an AWSOME cube I highly recommend it