Posted by Daniel Evans on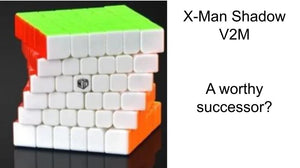 The Shadow V2M is definitely an improvement on the original shadow despite the pieces actually being quite similar, unfortunately in my opinion it has failed to beat the MGC in general performance but I suspect some people will see things differently. It defiitely requires some lubrication to maintain its speed and unfortunately comes with the occasional catching, at least pops are incredibly rare though.  
Posted by Daniel Evans on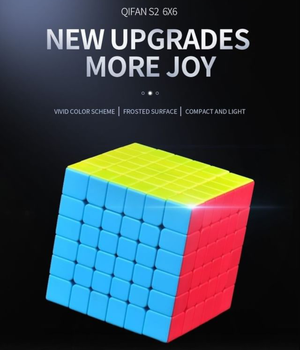 The original QiFan S was rubbish as are basically all budget non-magnetic 6x6s such as the meilong and MF6 (and the shengshou mrm, it isn't fully magnetic!). As an experienced 6x6 solver I can have some idea of how good a cube will be by looking at it and it looks to me from the photos like it will definitely be better than current budget 6x6s. The interesting thing is that it is likely to be a budget version of the shadow V2 which is in testing stages at the moment, probably made with cheaper plastic and a simpler design...